TEAM GÖBIE
Created in collaboration with Panasonic and Courtney Snavely, Jane Mitchell, Qinzi Tan, and Tim Ronco.
ROLES
Research, Administrative Tasks, Web Design, Social Media, Application Design. Assisted with Hardware Development, Business Planning, and Game Design
EXIBITIONS
Panasonic House @ SXSW 2017
AWARDS
Panasonic Gamechanger Catapult
PRESS
Interview with Gear Live
ABOUT
Göbie is a healthcare wearable focused on improving social wellness through play. Social wellness is about being present in your environment and making connections with others around you. Göbie catalyzes spontaneous and connected play experiences that help users create a sense of community wherever and whenever.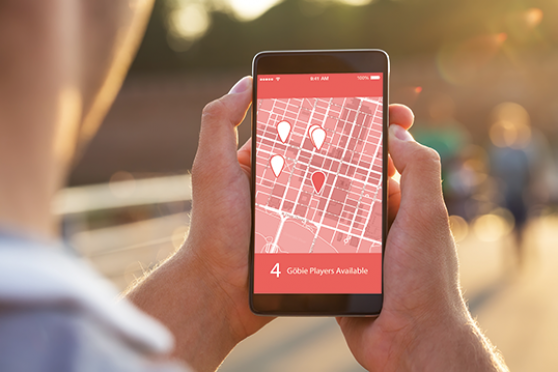 A connected app recognizes when other Göbie users are near and prompts a spontaneous play experience.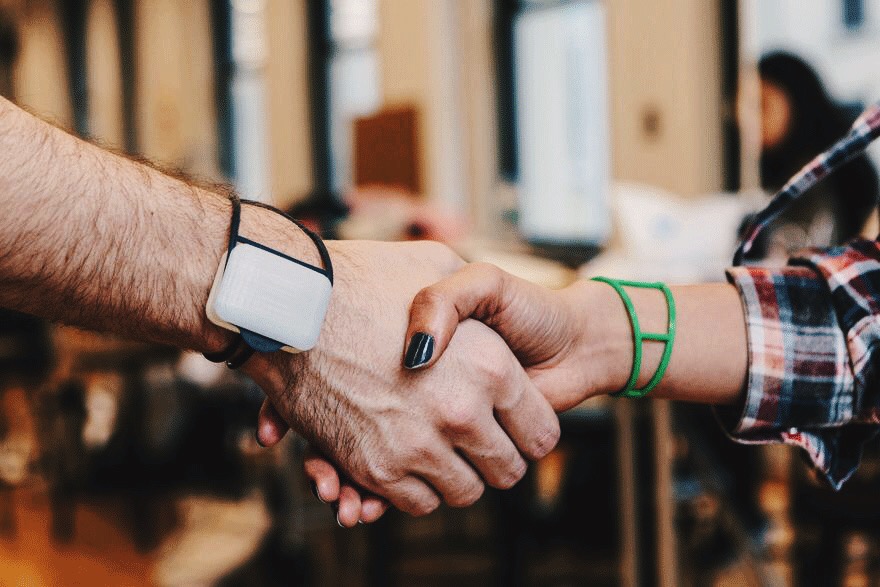 The Göbie band coordinates pop-up play opportunities and brief moments of voluntary social interaction.
RESEARCH
Healthcare wearables passively track data and are often focused on physical health. In many cases, users lose interest in their wearable. Panasonic wants to rethink the healthcare wearable by providing products that emphasize comprehensive wellness - physical, mental, and social wellness.
Social Wellness is about being present in your surroundings and making connections with the people around you. Healthcare should not only be about physical condition, but also about mental and social health.
Face-to-face connections are essential for all aspects of wellness. Unfortunately, current products that are geared towards promoting social interaction are dependent on phone screens. Göbie's hardware design allows users to interact without the mediation of a screen, encouraging them to be more present and aware of their surroundings.
Göbie uses play as a catalyst for face-to-face interaction. Play is an easy and low-pressure way to initiate face-to-face connection. The short play experiences encourage users to be mindful of their social wellness.
CREATING GÖBIE
[The Hardware: LightBlue Bean Microcontroller][Software: OpenFrameworks, Arduino IDE]
GÖBIE AT SXSW 2017
On March 11-14, the Panasonic House was open to SXSW attendants, attracting more than 8,000 visitors.